Our Store: Specials
Add a Donation
Want to add a little extra to your order to help the chinchillas? Include a DONATION to your cart! Add $5, $10, $25 or more by clicking on an amount. You can also increase the amount by changing the quantity at checkout. Thank you!
---
Grass Hut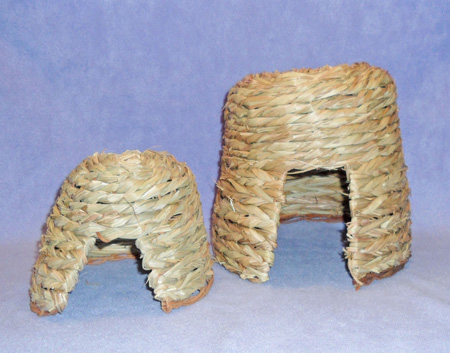 Grass Hut
Can be a hiding spot for your chin or turned upside down and used to put your chins' hay in. Small 8" x 5".
Grass Hut - Regular $5.00
---
Colorful Bowls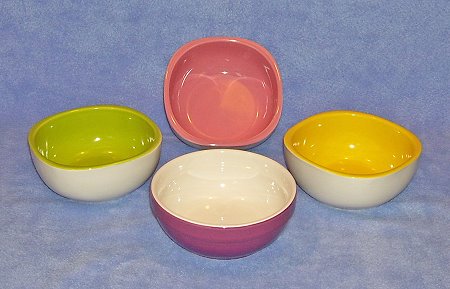 Colorful Bowls
Available white/lime, white/pink, white/yellow or purple/white. A great way to liven up your chin's home.
$4.50
---
Sea Grass Mat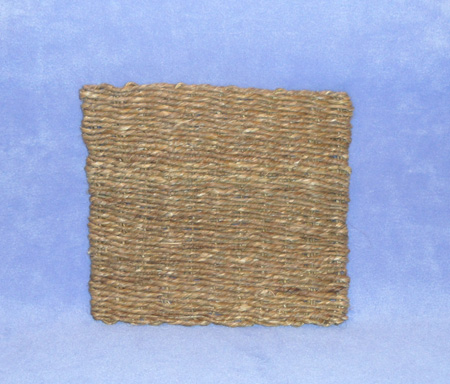 Sea Grass Mat
Measures 11 1/2" x 11 1/2" -
$5.00
---
Pieces of My Heart - Book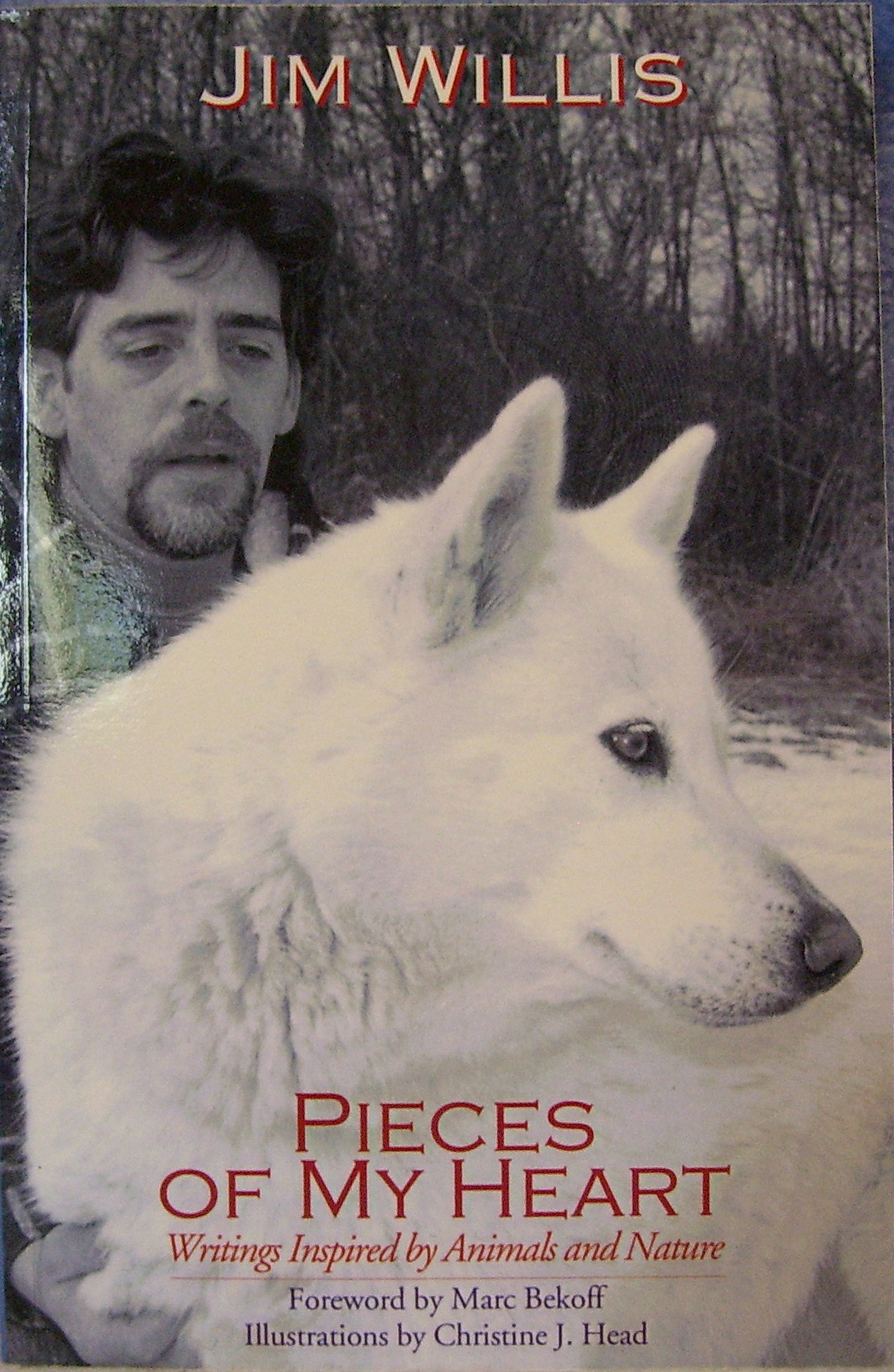 Pieces of My Heart - Book

These are inspirational writings about animals by Jim Willis and others who are animal lovers and advocates.
$15.00
---
Paw Print Booties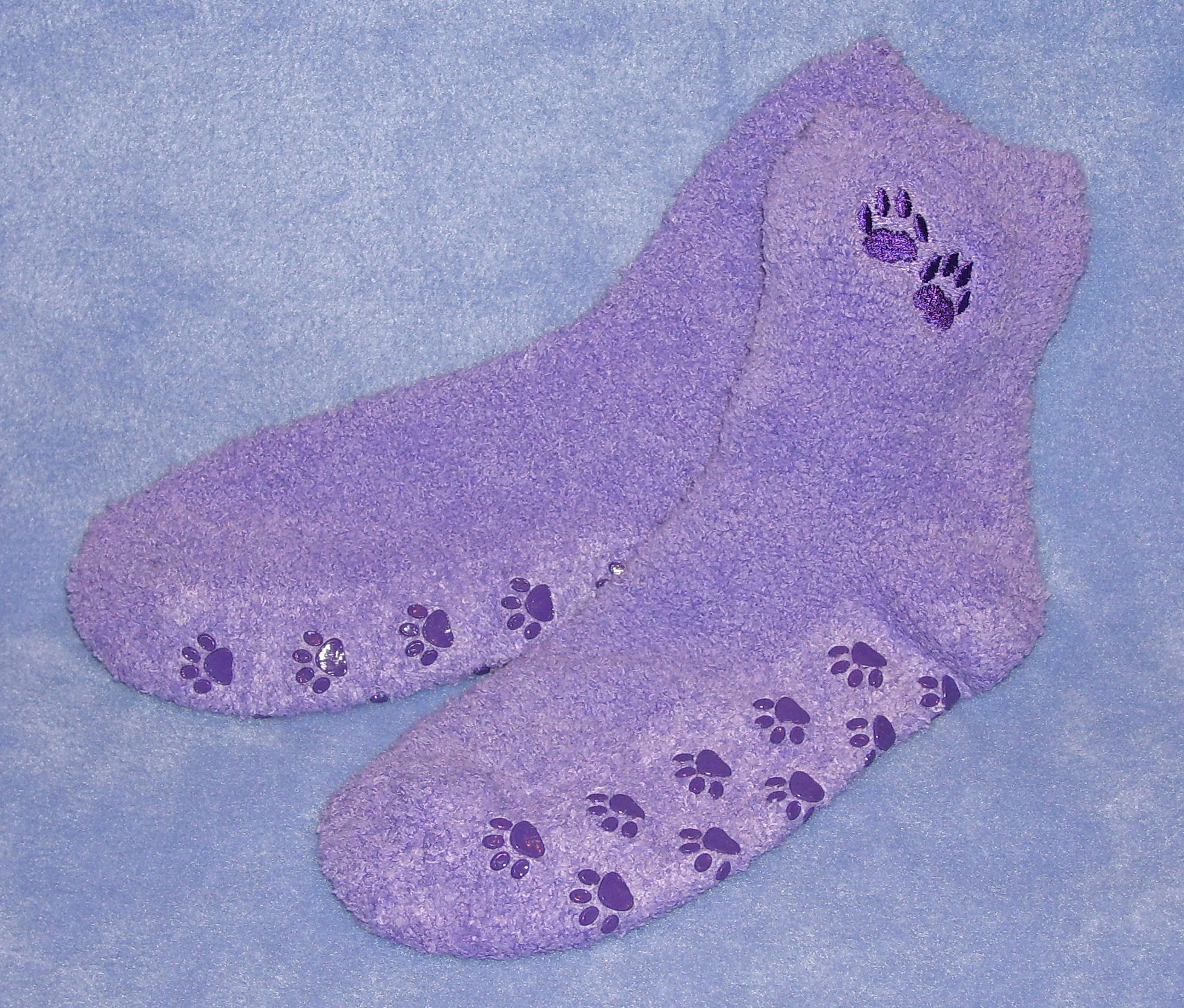 Paw Print Booties
Keep your feet cozy with these paw print non-skid booties. One size fits all.
$6.50
---
Journal
Journal
This lined journal is exclusive to our rescue with a sketch of one of our rescued chinchillas on the cover. You can use this to keep track of your chinchilla's health and weight or you can use it for yourself. The back zip pouch contains a pen, paper clips and marker tabs. It is great for keeping extra notes of paper. The journal is 5 1/2 x 7 1/2" and has a hard plastic cover to protect your pages.
$5.00
---
Winged Paw Print Night Light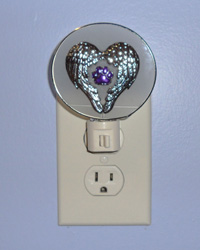 Winged Paw Print Night Light
A picture does not do justice for this night light. It is very pretty and has a frosted glass with silver wings and a purple paw print.
Night Light $9.00
---
Music CD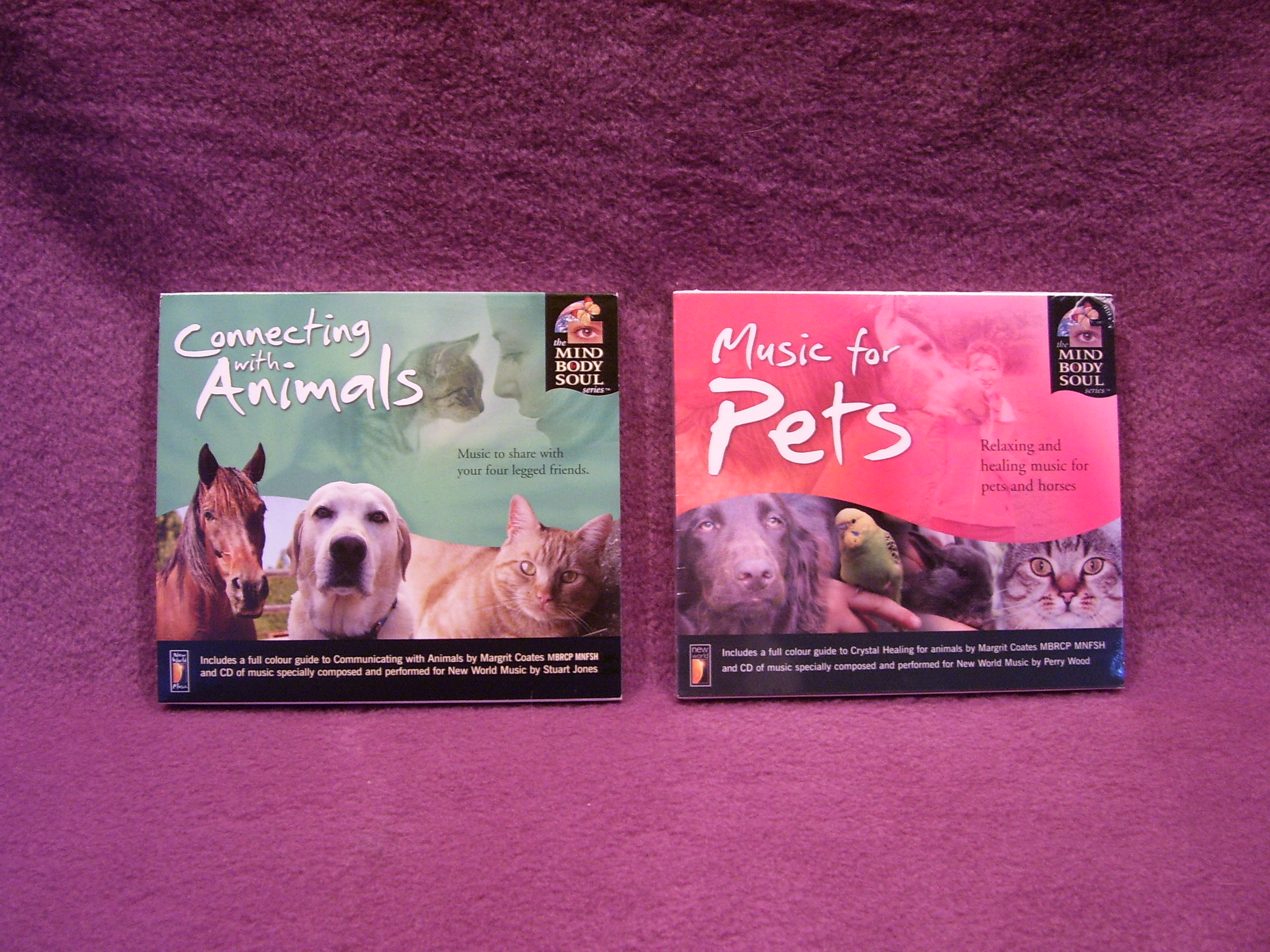 Music CD
$10.00 each
Music for Pets (running time 45 minutes)
Connecting with Animals (running time 1 hour)