Our Recue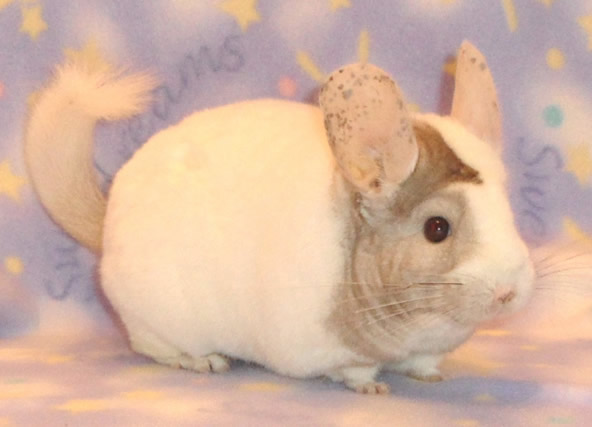 A few tidbits about our rescue....
Our rescue was founded September 15, 2003, as a non-profit, volunteer-based, no-kill rescue.
We picked up our first rescue (two boys) September 16, 2003
We became Incorporated in the state of Connecticut on November 2, 2005.
Received our 501(c)(3) status September 2006, with effective date of November 2, 2005. All donations are tax deductible.
We are classified as a Public Charity.
There are NO paid employees at our rescue. Everyone volunteers their time.
Our average yearly costs runs approximately $40,000 (sometimes more). It can fluctuate depending on how many chins we are caring for that have serious ongoing health care or may need surgery.
Veterinarian bills average $10,500 a year.
Thus far we have rescued over 600 chinchillas! That figure does not include all of the chinchillas we have helped find homes that were still living with their guardians and not at our rescue. We try to help as many chinchillas as we can whether they are living here or not. The priority at our rescue is the QUALITY and the care we give our rescued chinchillas.
We use 300 pounds of pellets & 200 pounds of hay a month.
We travel about 8000 miles a year conducting rescue business.
Our rescue cares for an average of 160 chinchillas at all times. We do not use foster homes, so we personally care for all the chinchillas we rescue. This does affect how many chins we can take in. The chins have a home here with us as long as they need one or get adopted. As soon as we adopt out a chinchilla, there is someone waiting to surrender their chinchilla to us. Our goal is to help as many chinchillas as we can within our limits of space. At least half of the chinchillas we care for are part of our Sanctuary and are permanent residence.
We do not breed chinchillas, but we have rescued several pregnant females. There have been 26 litters with a total of 52 kits born here at our rescue over the years. We have had to hand feed several of the kits and even hand raised a kit from 24 hours to 8 weeks old and then she was reunited with her family.
We quickly became a Sanctuary for many of the chins we have rescued so many of our chins have been with us since we opened and will live out their lives here. Although many chins have come through our door and have found wonderful new forever homes. We have many chins with health issues such as cataracts, glaucoma, severe heart murmurs, seizures, amputated limbs, broken limbs that healed crooked, tumors and malocclusion. We also care for several older chins that are 16+ years old. We are happy to take care of them and let them live the life of safety and leisure.
We have a TV which we leave on 24 hrs a a day with the volume down and two radios that we leave on all day and evening tuned in to a smooth jazz station for everyone's enjoyment.
Most of our cages are large Ferret Nation double units with several custom made for handicapped chins. However, we do have some Martin's cages for our special needs chins that were just not comfortable being in such large cages for various reasons. We still have wooden shelves/ledges, hammocks, play tubes, toys, etc in the smaller cages and the chins are very happy. All the chins enjoy their out of cage play time and of course everyone gets individual attention with tons of love and kisses.
So our rescue would be a happy and cheerful place for the chins to live, we painted the areas different colors with themes. We have our yellow with sunflowers, green with ladybugs, blue with butterflies, purple with hibiscus flowers, and our kitchenette is rose with chinnie paw prints!